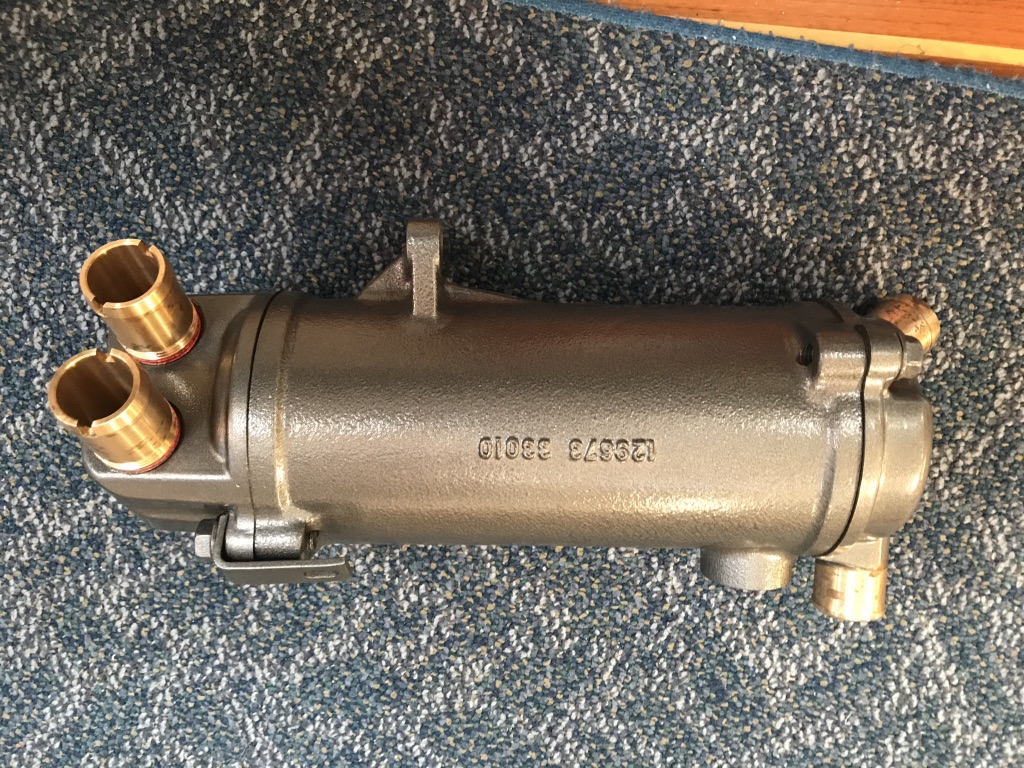 Photo below shows end with water line connection fittings.
These are removable and are 1" in OD
The original water hoses were 1/2" ID
It looks like a step-down fitting is necessary. Perhaps the units from the old oil cooler will work.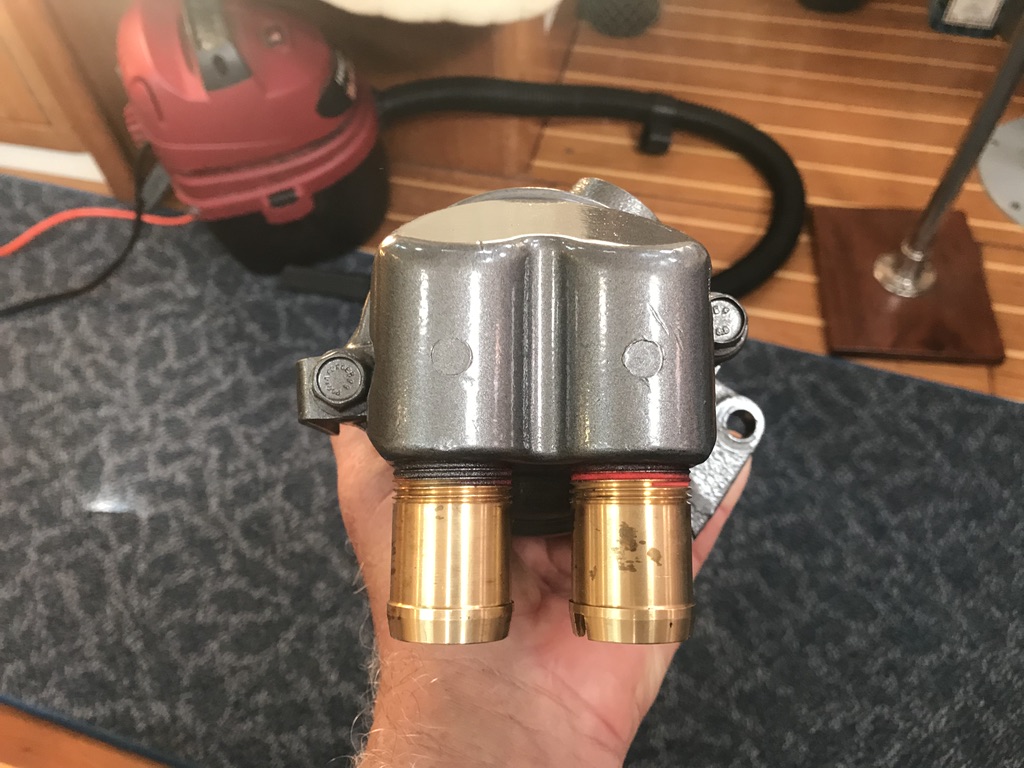 Photo below shows it in place and mating with oil lines and mounting bolts on engine.